The Project
Smart Yeti Studios is a growing video production and photography studio in Chicago. They provide businesses with visual marketing content to show their value and enhance their business.
The Challenge
The challenge for this project was to design and layout Smart Yeti's website including landing page, portfolio page and detail page. The client's requests were to keep the company's blue color and logo the same in the new design.
Competitive Analysis
Our team did competitive analysis with product specific sites and then branched out to non-product specific sites. We wanted to get a range of what other video and photo production companies were doing as well as seeing what new web trends were available. Below are the results of our research.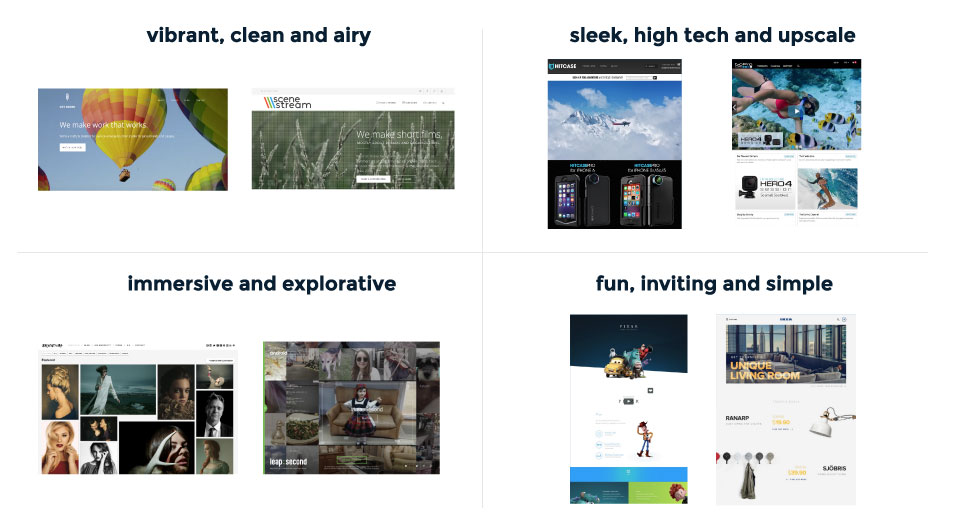 Style Tiles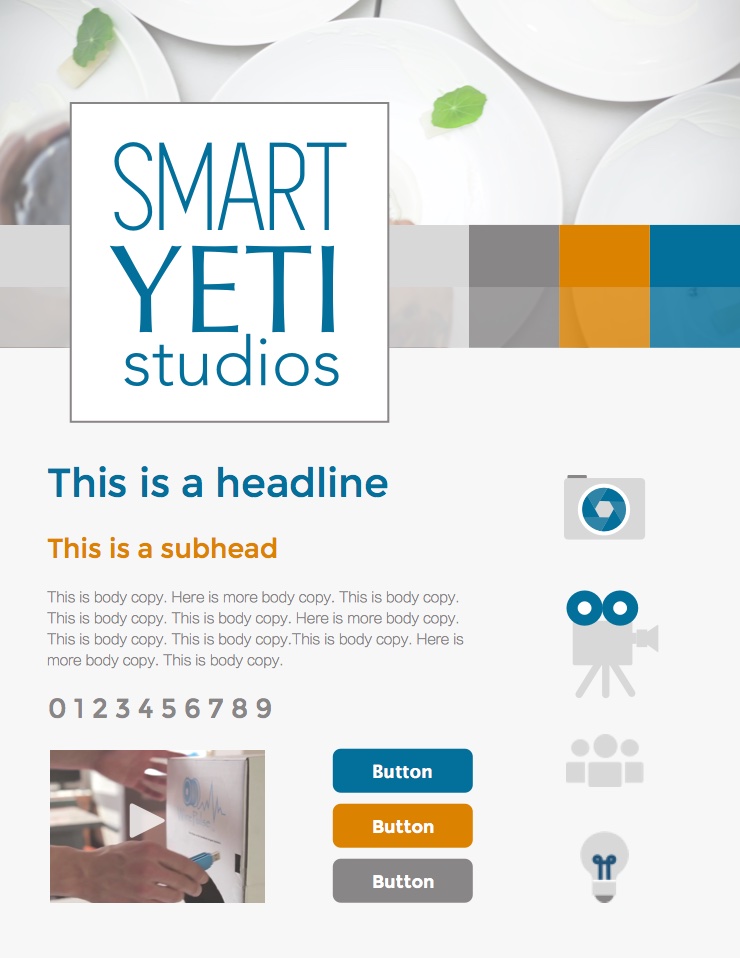 Design Direction
Based off of the competitive analysis and the client's feedback the design direction chosen for Smart Yeti was sharp, approachable, light, down to earth and lively.
Final Website Mock Up
Smart Yeti's website was created to focus on video production which is their primary service. Using our research from competitive analysis we decided to included big vibrant photography to show their services. We also kept the design light and inviting with the use of negative space.