The Project
Pulseband is a healthcare concept wearable that monitors and measures a user's blood pressure, heart rate, steps, sleep patterns and other vitals. The wristband notifies the user of alarming heart patterns through color change and app functionality.
The Challenge
Our challenge for this project was to conduct user research to identify usage trends and priorities from the user's perspective. We needed to discover which methods of accountability were most effective. Then we needed to design and develop a mobile phone app based off of those methods.
Competitive Analysis
My team and I synthesized the data from our competitive analysis and user interviews in order to create user personas and a product appplication map.
User Personas
These are the personas I created to guide me through the storyboards and scenarios.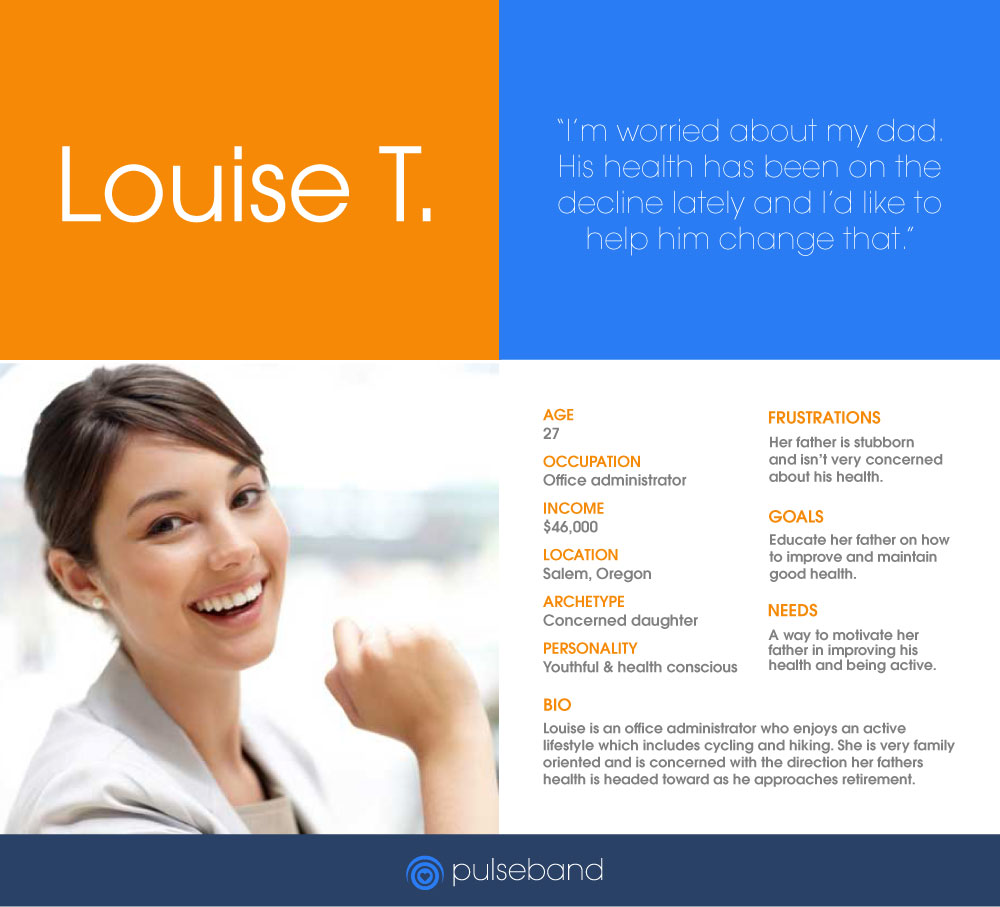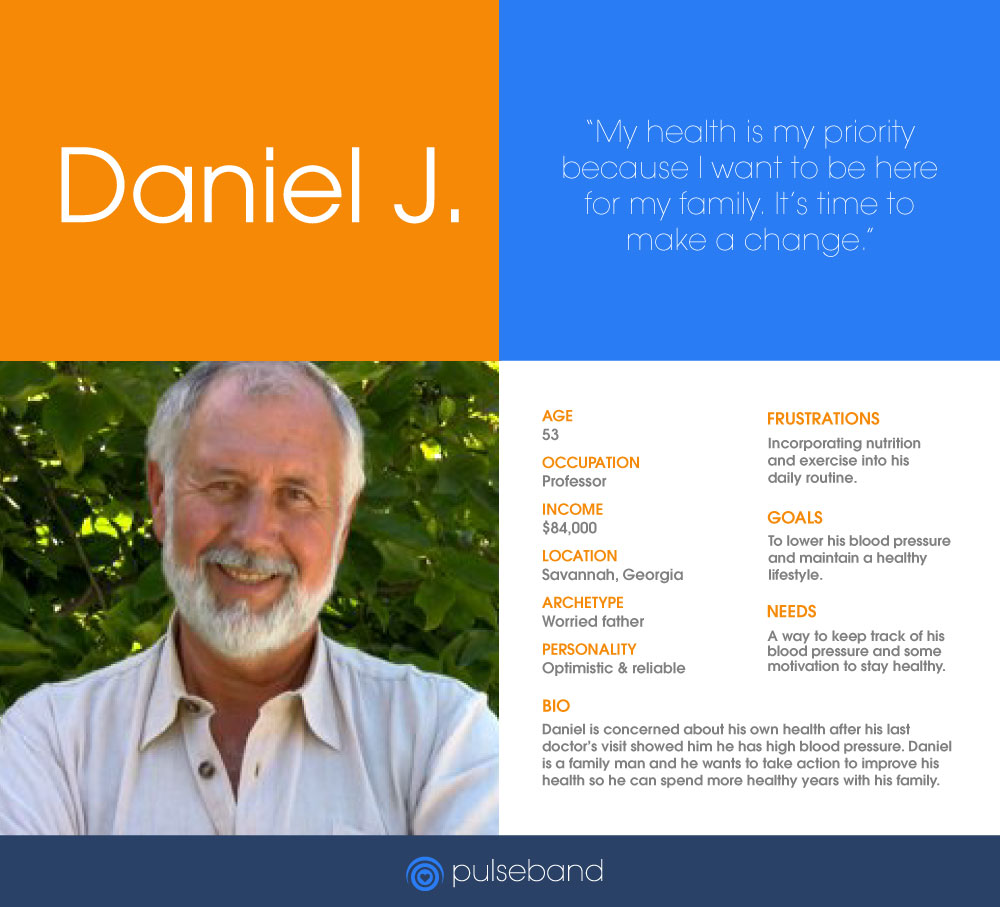 Application Map
Application map created by team member.
Ideation
Main dashboard features:

heart rate tracking
blood pressure tracking
step tracking
goal setting and medication reminders
Other features:

stair tracking
sleep pressure tracking
weight tracking
syncing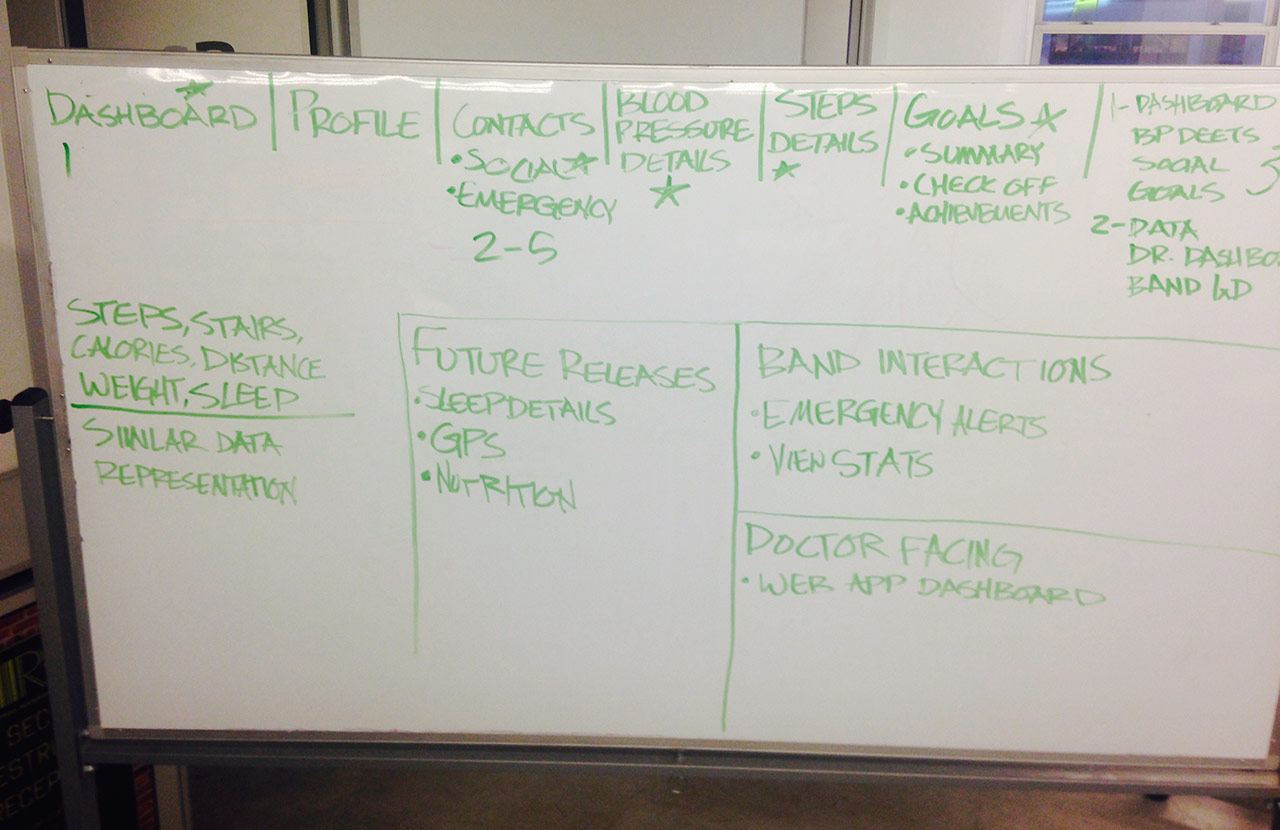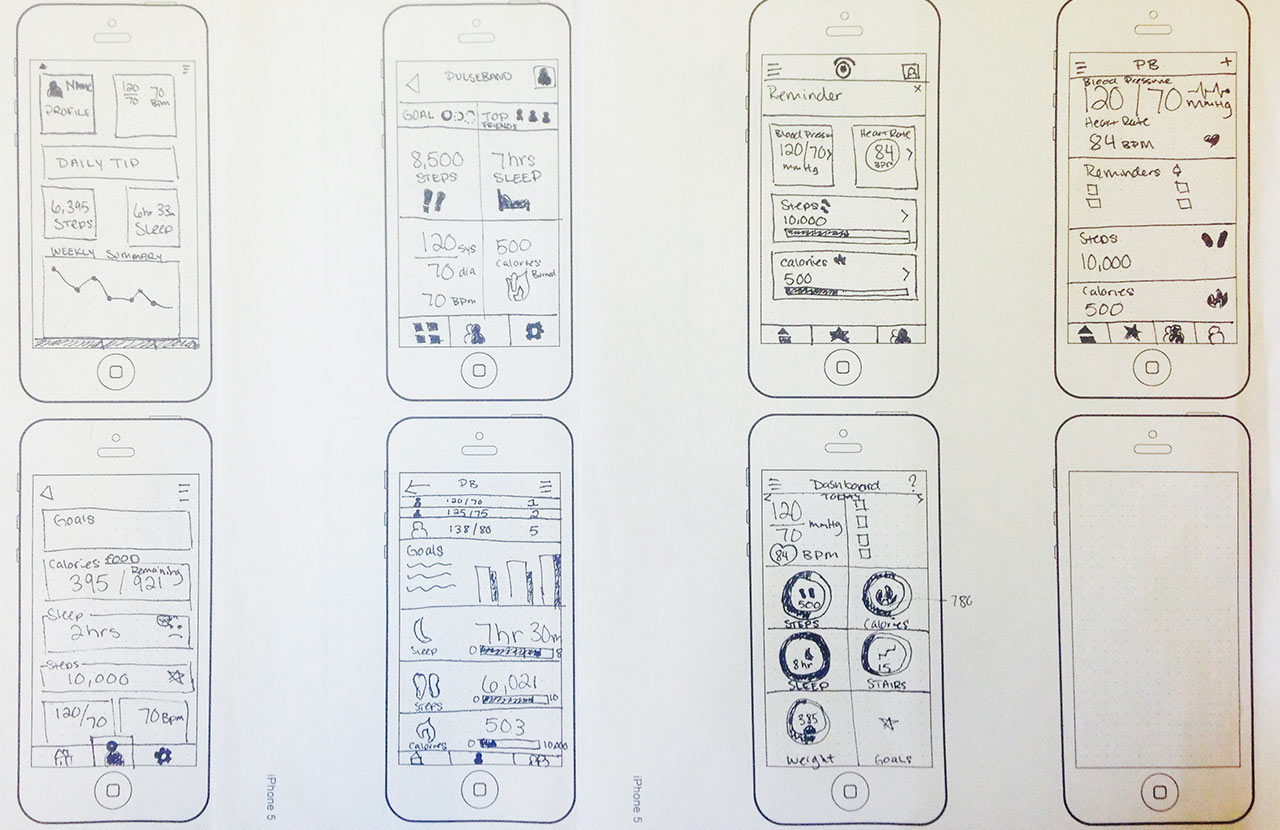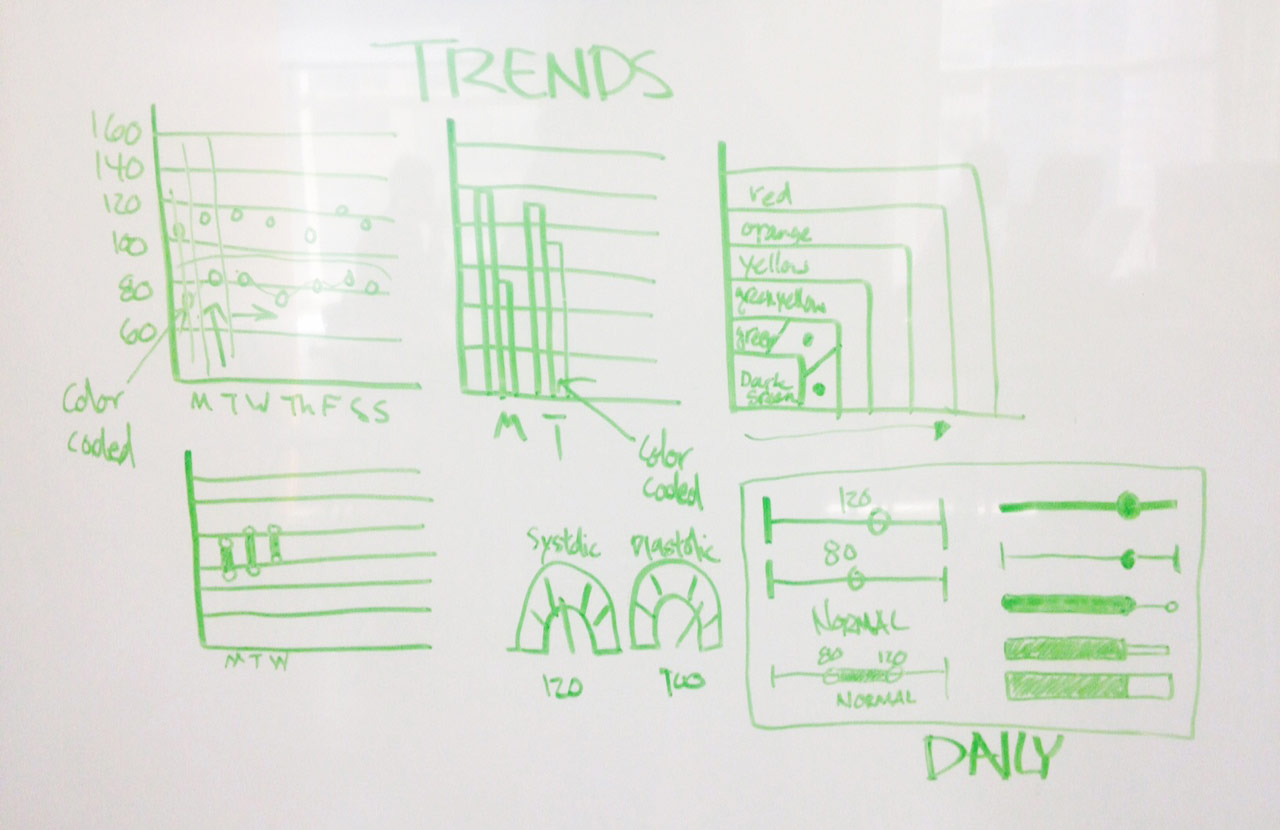 In my role as UI/visual designer, I designed the pulseband logo along with the UI kit. I experimented with different logo designs and executed different style tiles based on our design direction. I also developed key screens and the data visualization for important health metrics.
Logo Process
Design Direction
We took a simple and easy to navigate direction. Our goal was to keep the navigation between screens to three taps or less. We wanted to it to be approachable, practical, and trustworthy. We also wanted it to be comprehensive and meaningful data through actionable insights. We wanted the user to utilize social connection and interaction to increase motivation. Our overall goal was to simplify the process in maintaining a healthy lifestyle change.
Style Tiles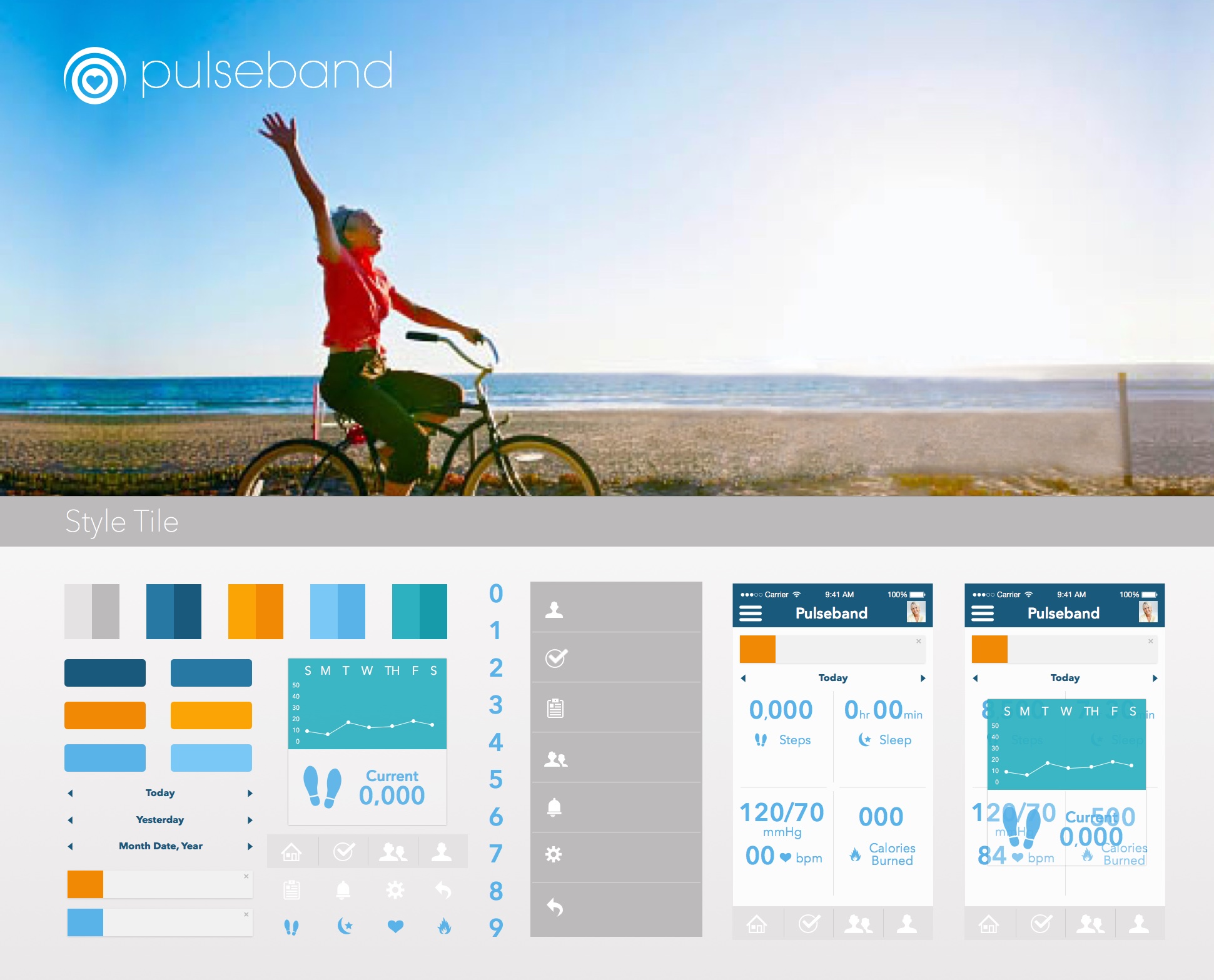 UI Kit
High Fidelity Mock Ups
Below are the high fidelity mock ups I created based off of the wireframes. They take the user from the login screen through the process of setting up a daily goal and medication reminders. They also include the data visualization for the user's blood pressure and steps taken.